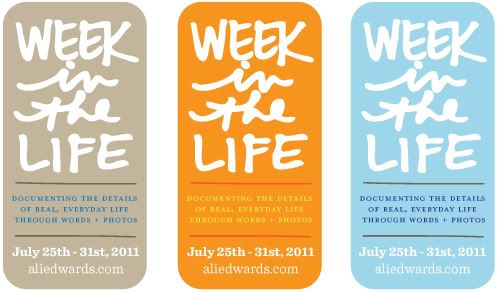 Click on the picture above to get a banner for
your
blog
!
Are you planning on joining
Ali Edwards
for her
Week in the Life
project? It's only about two weeks away -- running from July 25th through July 31st.
In previous years, I have followed along and (ahem) stalked her blog to see all of the wonderful-ness. However, this year I am going to
try very very hard
to participate.
Ali
is such an inspiration for me. The way she captures everyday life is something that I have been striving for, but haven't been able to achieve as of yet
(in all these years)
. I'm getting there by joining in on the
Project Life
phenomena, but I'm not anywhere near where I want to be. At least I'm trying, right?
So... tell me: Will you be participating in Ali's Week in the Life this year?