After
finally
creating a layout the other day, I was putting away all of my supplies when I decided I would do something I've been
meaning
to do for awhile now: Label my Tim Holtz Distress Ink Pads... what fun!
To start, I dug out all of my distress ink pads and some return address labels: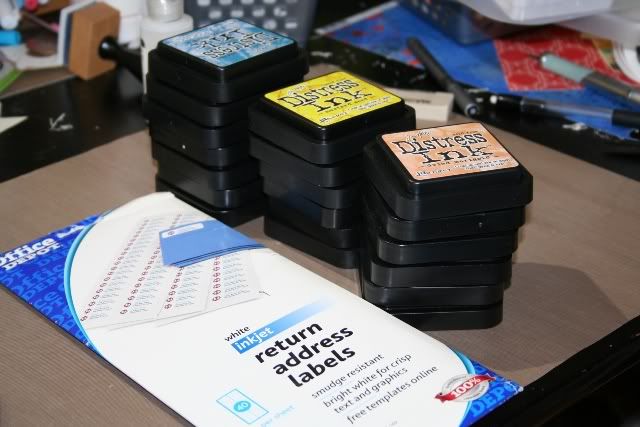 For each ink pad, I used two labels and stuck them down onto my non-stick craft mat.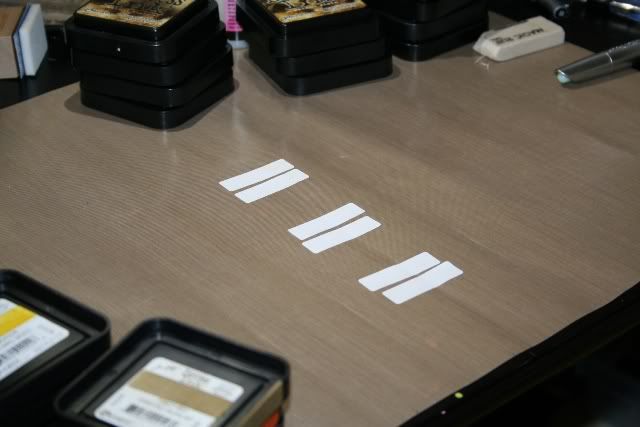 I started inking away...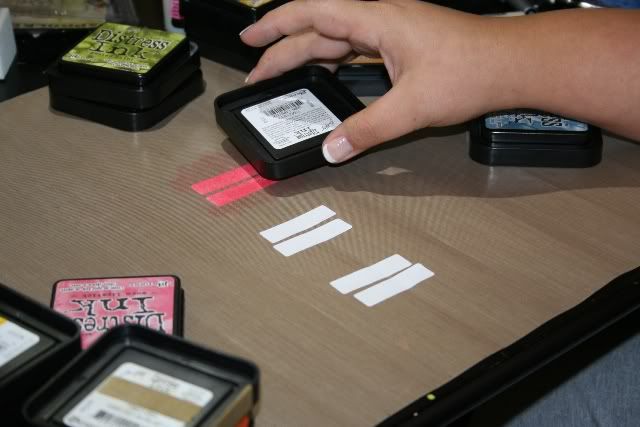 (I made sure to place the labels far enough apart on the mat so the different colors wouldn't bleed onto the other ink pads.)
Dry with a heat gun...
Peel and stick...

All done!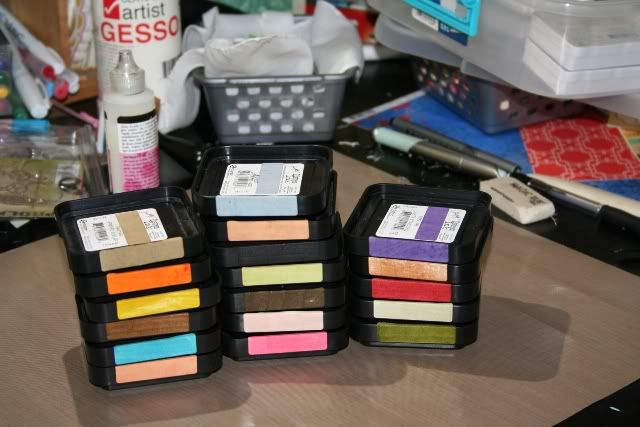 Instead of storing these in a container in my craft closet with my other inks, I decided to leave them out on my craft table in my antique soda crate...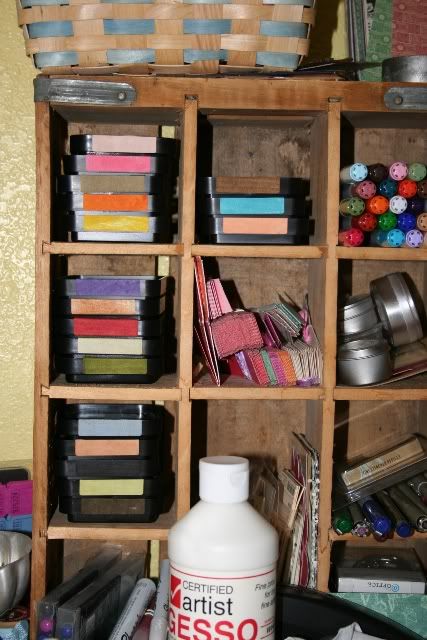 Ahhh... that's better. Now I can see them all and know just by a quick glance what color I need to reach for.
Thanks so much for stopping by and I'll see you next time! ::wave::