As mentioned in my previous post, I had quite a weekend! Saturday was spent in The City (San Francisco) with my family. Sunday was spent in a fabulous class with the ever-so-talented Mr.
Tim Holtz
at
Scrapbook Island
!
I cannot even begin to describe to you how much fun this class was. I must admit that I get a little intimated when I'm meeting 'famous' people. I know it's silly... they are just people, right? But sometimes there are 'famous' people that make you feel like you are beneath them. Perhaps that's why the feeling of intimidation has a staying power? Tim does NOT make you feel this way. He makes you feel very comfortable and is incredibly funny and down-to-earth. I cannot wait until I can take another class with him!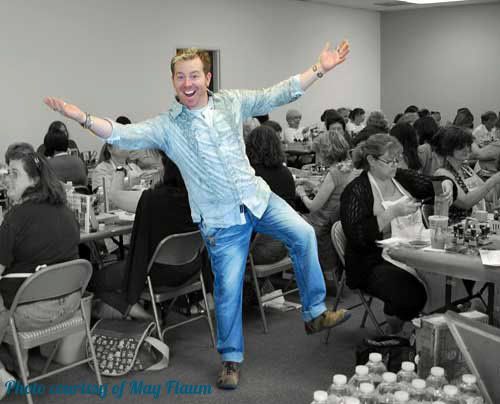 Tim is also a fantastic teacher! He was always making sure everyone had what they needed and/or wanted. If there was a color of paint, distress ink, or stain that we wanted but couldn't find at our table, he went on the hunt and
persuaded
others to let us
borrow
theirs. The reassurance that he continually put out there about our work being
great because it was

ours
was always apparent.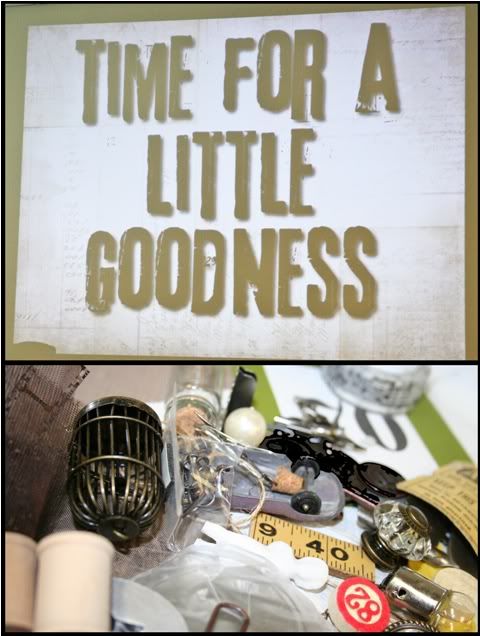 After we altered Tim's Configuration boxes, we got a beautiful little cloth bag that was packed full of goodies! Some of it was from Tim's collection and some of it was real antique goodies from Tim's personal stash that he picked especially for us!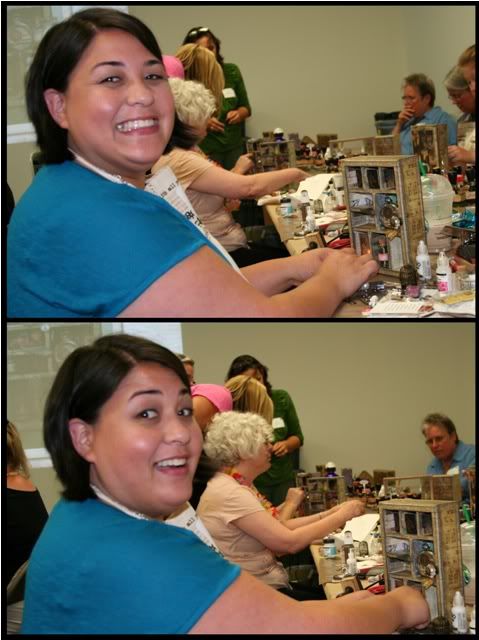 I had A LOT of fun... can you tell?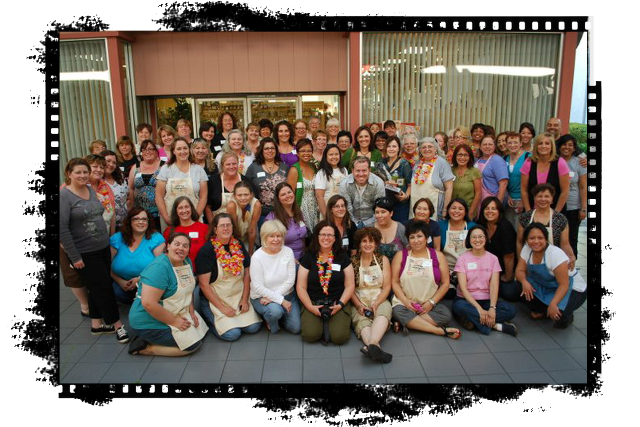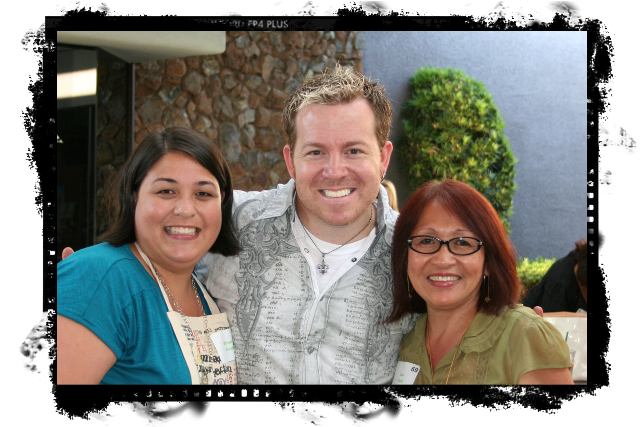 Me - Tim - My Mama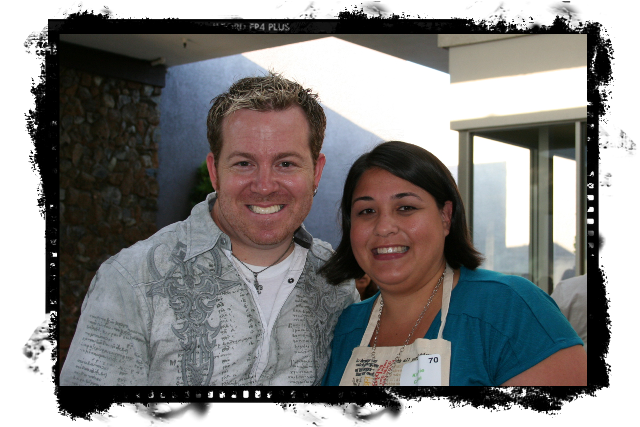 Tim - Me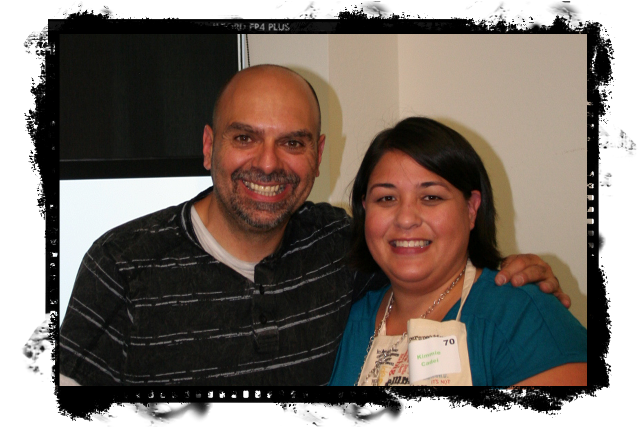 Mario is so fun, too! He was running around the classroom making sure everyone had what they needed. He was singing along to the music that Tim was playing. He was awesome!

This blog post would not be complete without mentioning the fabulous staff at Scrapbook Island! They are the nicest scrapbook store staff that I have ever come into contact with. And Laurie, the owner... well she is just so sweet! If you ever get a chance to go to San Jose, you really must swing by there and say hello!
I have been trying to recover from the weekend so I haven't been able to finish my project yet. But I will certainly be sure to post photos when I am done.

Thanks so much for stopping by! Hope to see you again soon.